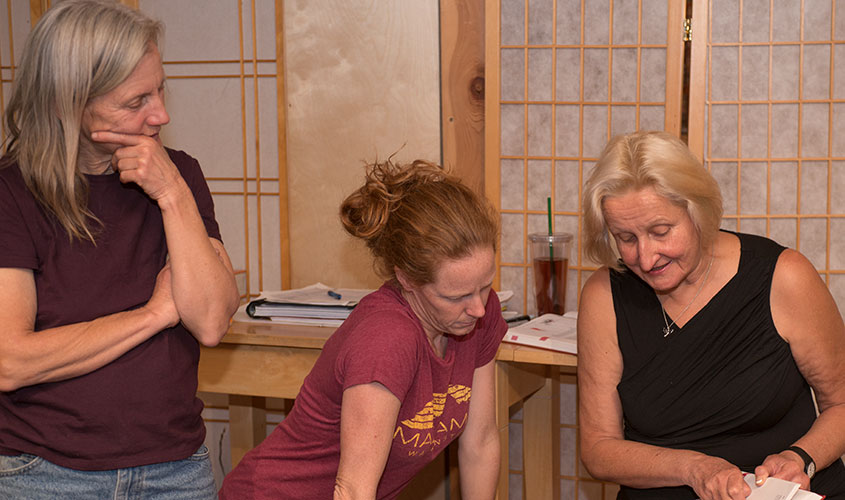 Structural Medicine Specialists are among the first health educators to bridge rehabilitative medicine with bodywork. By joining in this pioneering effort, the student and practitioner can treat most neuromuscular musculoskeletal dysfunction by treating the patient's body as an integrated whole. In doing so, Structural Medicine Specialists develop intimate, meaningful connections with their clients.
Gratification
In helping to relieve client suffering, Structural Medicine Specialists share in their client's triumph and joy as recovery continues. Among the deepest rewards of practicing Structural Medicine is the fulfillment and gratification of relieving the pain of others.
Becoming a Structural Medicine Specialist also provides the foundation for a lucrative career in private practice. As a Structural Medicine Specialist, you are able to have flexibility in your lifestyle, an independent business, and recognition by other health care professionals.
Accreditation
After completing your training at the Institute of Structural Medicine, you can receive accreditation by sitting for state and national massage therapist's boards and by joining the International Association of Structural Integrators (IASI), a nationally recognized organization of health educators.
Personal Growth
Moreover, training in Structural Medicine will improve your ability to listen to yourself, to develop as a person, and to feel comfortable in your own body. Structural Medicine incorporates all of a practitioner's previous skills and experience, and the practitioner's personal history immediately influences their technique and skills. Structural Medicine Specialists cultivate their own unique, deeply personal approach to their work. In doing so, they become increasingly aware of their own being. As a Structural Medicine Specialist, you will find new insight into yourself and new awareness about your presence in the world.
http://www.structuralmedicine.com/wp-content/uploads/2016/10/Students_02n_845x500.jpg
500
845
Jane
http://www.structuralmedicine.com/wp-content/uploads/2016/09/ISM_Logo_Stacked_400.png
Jane
2016-10-16 01:50:05
2017-08-07 05:49:35
Structural Medicine Career Rewards